My Interview on the Cartoon Dumpling Podcast
Check out the podcast Cartoon Dumpling for a few rounds of.... me! I pontificate about drawing, the business and other this and that's, but be sure to stick around to the very end where I give my review on where to get the best dumplings in NYC....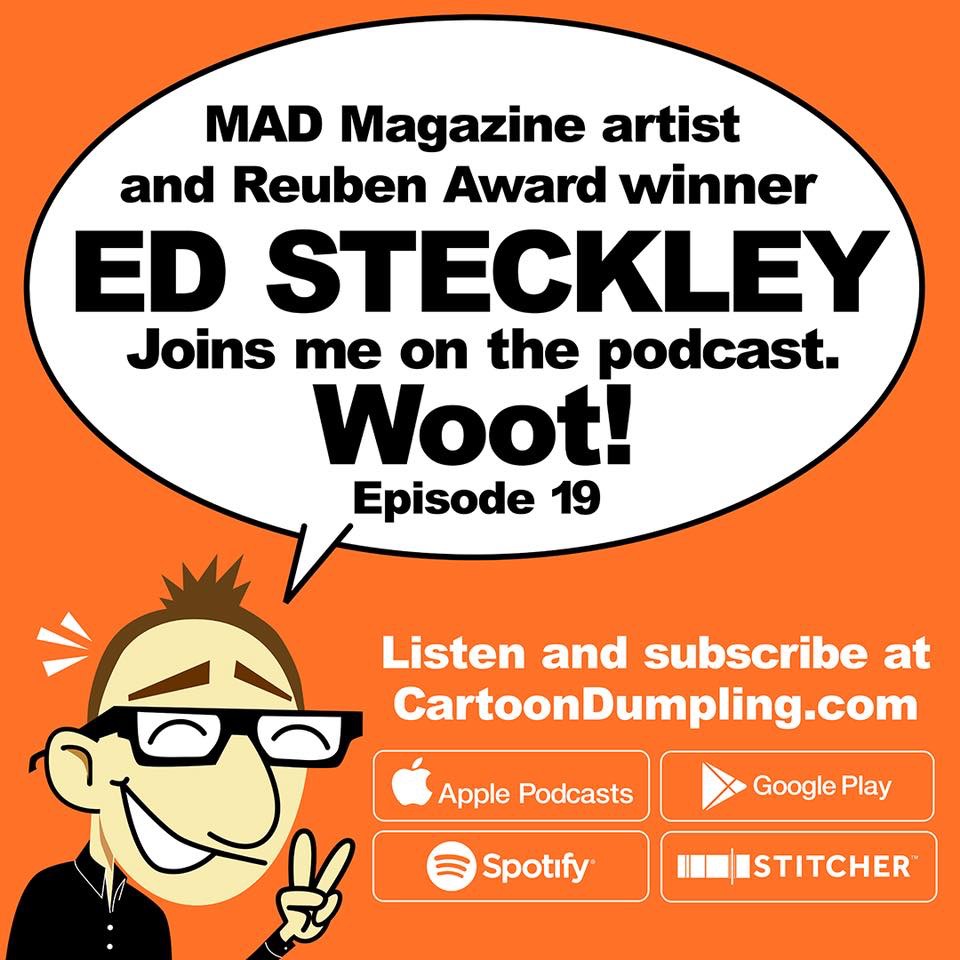 Cartoon Dumpling Podcast is a fantastic podcast about cartooning, cartoonists and the occasional dumpling review. Hosted by Darryl Kluskowski, creator of the hit animated series "Four Eyes!" Go to CartoonDumpling.com to listen and subscribe.
---