New Package Illustrations for the new Rube Goldberg Toys!
Beginning sometime last year, the good folks at Spin Master Toys began working on a series of Rube Goldberg toy kits. It's no coincidence I was at the time working on a kids picture book based on my own iteration of Rube with Abrams Books, and these toys were utilizing my little character of Rube. I was fortunate enough to be able to create the product illustrations for the packaging of each toy!

For those who aren't familiar, a Rube Goldberg machine is a humorously complex contraption who's purpose is to perform some simple task. These kits are all chain reactions machines that, when all are placed side by side, trigger the next machine. Pretty brilliant, actually! If you need further explanation, check out what our old pal Pee Wee Herman had to say about these toys!
There's 8 toy kits in all, as of this writing, 7 are in the can, and 6 are officially released.
These toys really are great- they're challenging and fun, great for the classroom or the living room.
Right now they're on the shelves at Target stores all around the country.

Here's what they look like on the shelves.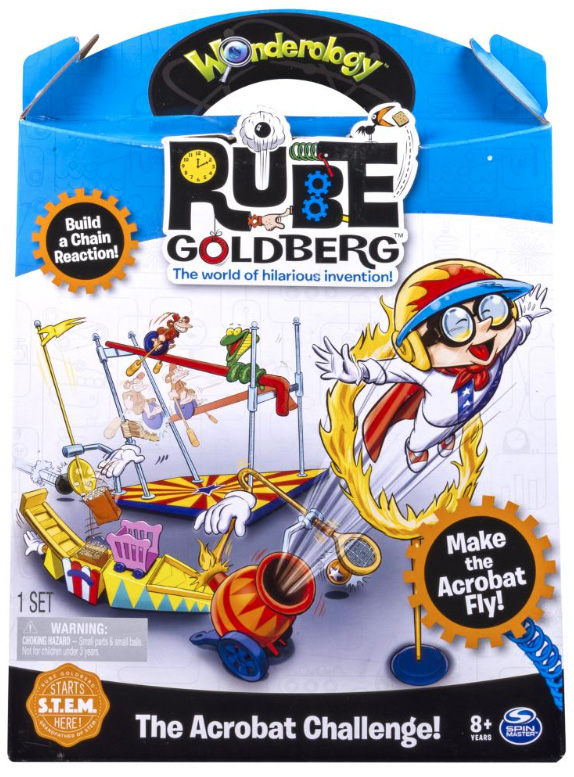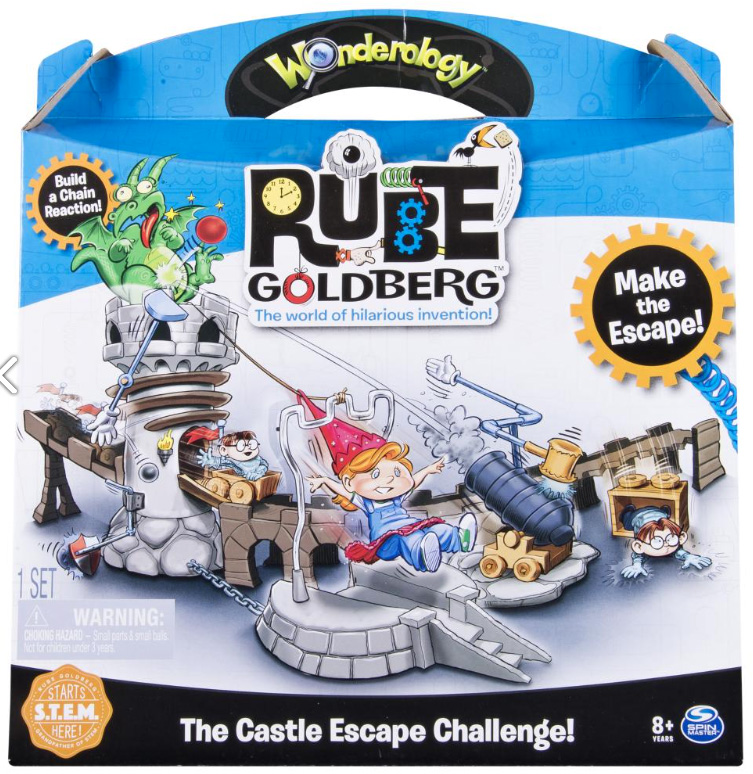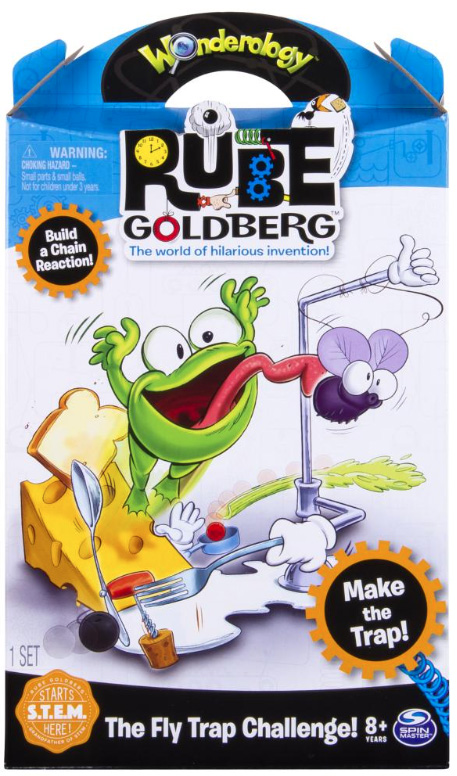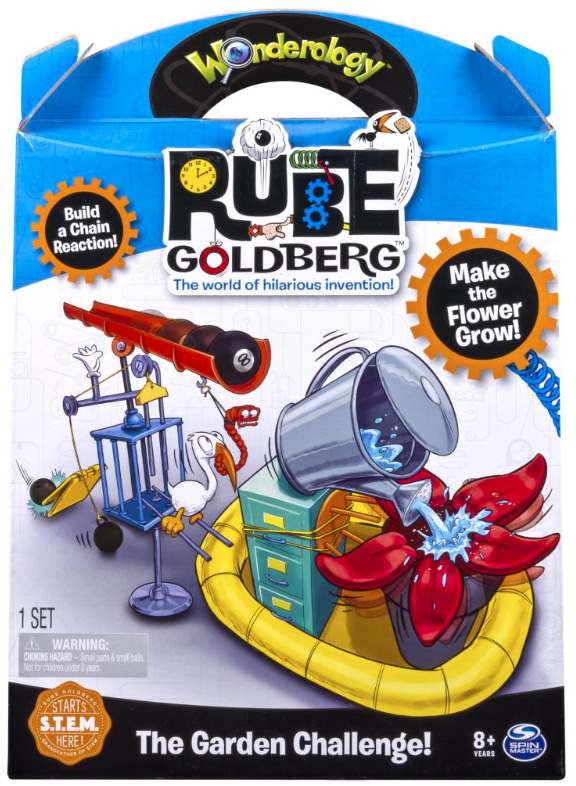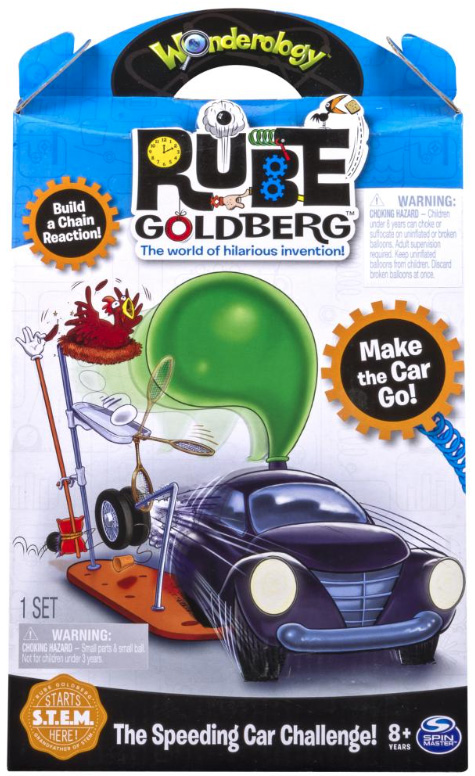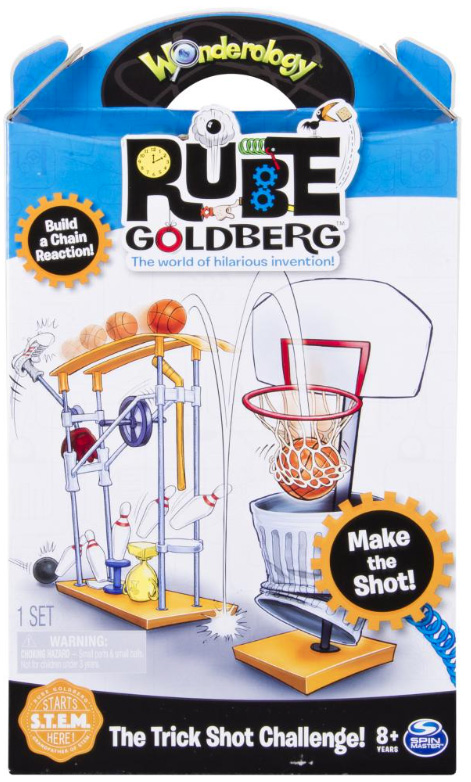 Are done digitally, on a Wacom Cintiq 22HD hooked up to a MacBook Pro, with Adobe Photoshop.
---