Signings and a panel appearance at New York Comic Con 2017, Oct 5-8
It's that time of year again...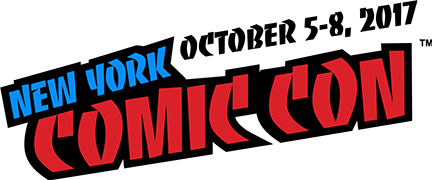 This year I'll be doing a number of signings, as well as participating in a panel. Oy.

I'll have a fresh batch of Rube books to sign and personalize when at the National Cartoonists Society's booth (#2058) as well as the Abrams booth (#2228). I'll also be doing double duty at the Wacom room (1E-02), demoing and drawing on their new equipment! Never a dull moment...

With that said, here's my schedule:
THURSDAY
Booth #2058, National Cartoonists Society
10am-11am, 1:30pm-4pm
Abrams signing booth #2228 (details below)
12:30-1:30

Wacom Room 1E-02
3pm-4pm
FRIDAY
Booth #2058, NCS
4pm-5:30pm
Wacom Room 1E-02
6pm-7pm
SATURDAY
Booth #2058, NCS
10am-1pm
Wacom Room 1E-02
6pm-7pm
SUNDAY
Booth #2058, NCS
10am-1:30
In addition to all this, I'll be on the panel entitled
Meet the Authors of Abrams ComicArts and Abrams Children's Books!
This one will be cool- here's the rundown for that:
Javits Center room 1A18, Thursday at 11:00am
In addition to myself and my author, Jennifer George, it's:
Derf Backderf (My Friend Dahmer)
Mark Evanier (Kirby: King of Comics Anniversary Edition)
Barry Lyga (The Flash: Hocus Pocus)
Jo Whittemore (Supergirl: Age of Atlantis)
Charles Kochman (editorial director), Chad Beckerman (creative director), and Andrew Smith (publisher) will also highlight other upcoming projects from the Spring 2018 lists and beyond. Super cool.